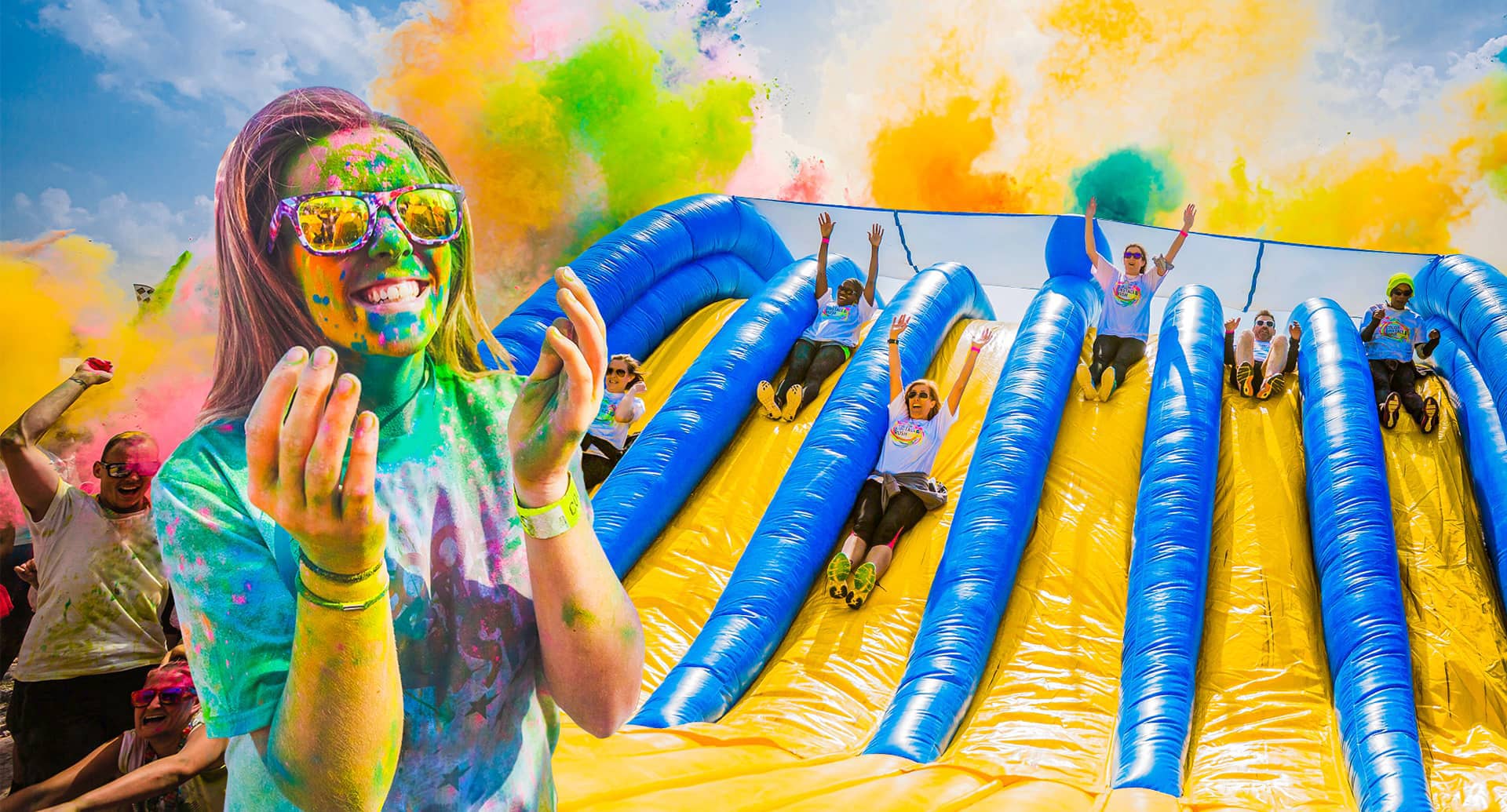 Colour Obstacle Rush – London
The Color Obstacle Rush is a unique event combining the fun of colour powdered runs, the thrill of an obstacle course, and the atmosphere of a music festival.
Join us to have an absolute blast!! Anyone can do this – walk, jog, run or crawl!
Click the Book Here button to get your ticket and then email martin@samuelscharity.org.uk and I'll send you a t-shirt, link for your Just Giving donation page and I'm here for any support you need.
Admission to the most Fun Running Event ever!
Event T-shirt
A Personal Colour Packet
A fun Pre Workout
The Finish Line Festival
*Please note a parking fee of up to £5 may apply
The Color Obstacle Rush is an event for anyone aged 12 and above. However, the inflatable obstacles are designed for adults so they might be challenging for children. Participants between 12 and 15 years need to be accompanied by an adult at the event at all times.